Putting Greens
& Artificial Grass
In and Around
Birmingham, Alabama
Since 2005, Southwest Greens Birmingham has installed hundreds of putting greens and artificial turf applications across Alabama. Our backyard golf putting greens installation experts can turn any space into a championship-level golfing practice area that effortlessly compliments your landscape design.

Transform your home into a golfer's putting paradise with a
residential Southwest Greens golf green installation. In addition,
our skilled installers also specialize in golf putting greens for
commercial locations of all shapes and types.
It's not just putting greens that we install in Birmingham and around the entire state. Our professional designers and installers are experienced in tee lines, putting courses, synthetic lawns, pet turf, residential and organization playgrounds, and sports turfs to name a few.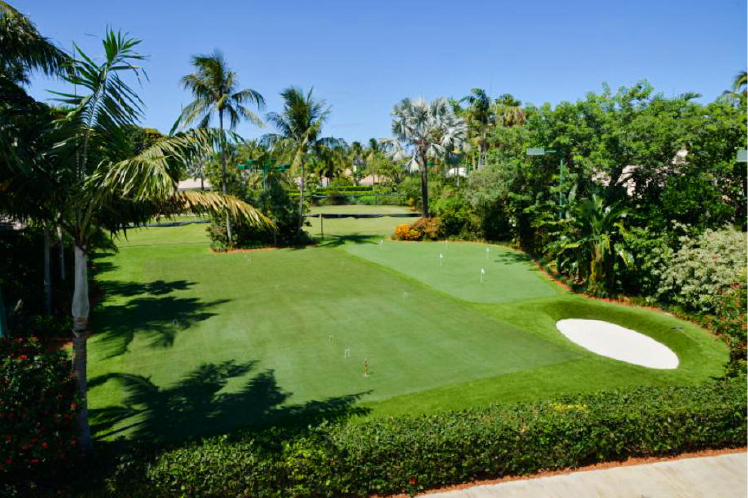 If you would like more information about our synthetic grass golf
greens, contact us today for a FREE putting green or synthetic
grass installation consultation.