Artificial Pet Turf Installation In Birmingham and Alabama
We love our pets, but it is no secret that they can wreak havoc on our natural grass yards.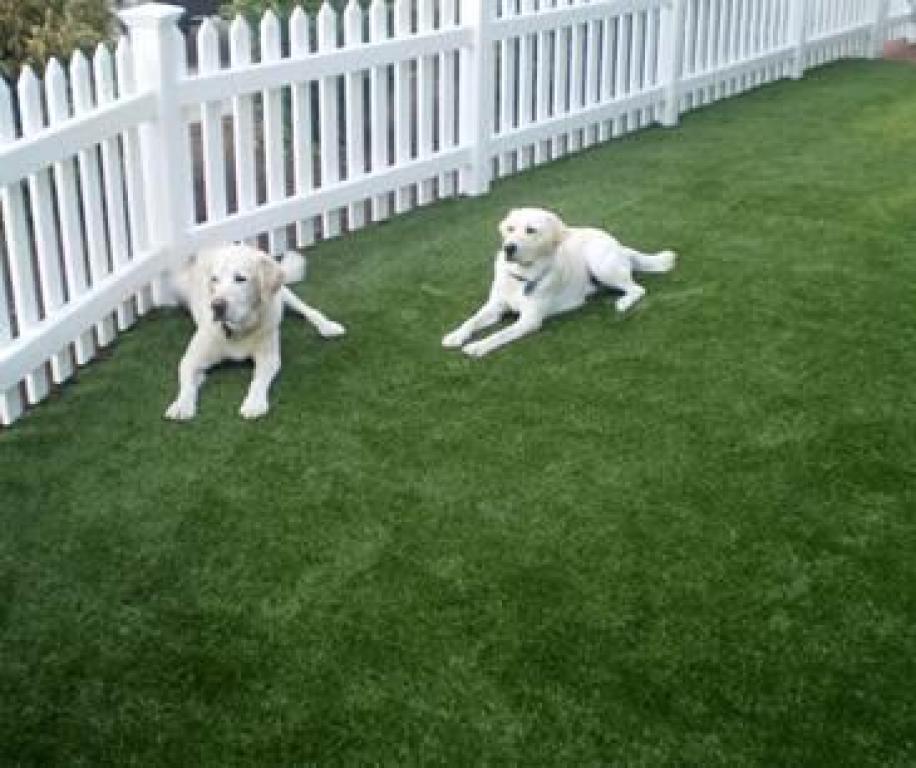 At Southwest Greens Birmingham, our expert Alabama-based artificial pet turf installers are well-versed can turn your commercial or residential location into a fun-filled play area fit for pet. Thanks to our many years of experience in the synthetic dog and cat turf installation industry, our trusty team can transform an outdoor space of any size or shape into a pet paradise that will neatly complement the landscape's design. We also specialize in the design and construction of high-quality artificial pet grass turf indoor runs for dogs and other pets.
BENEFITS OF ARTIFICIAL PET TURF:
Imagine a pet turf surface your dogs won't be able to dig up; one without dirt and mud for them to track into the house.
Designed to simulate the actual look, feel and performance of natural grass.
No fading in the sun, requires little-to-no maintenance, and is made of a special polyethyleneblend of long-bladed, bent grass fibers that last a lifetime.
Designed with Urethane, which allows for superior flow through rates on drainage.
100 percent recyclable.
Safe for both pets and kids
Easy to clean, and it's hygienic–making pet cleanups easier than ever before.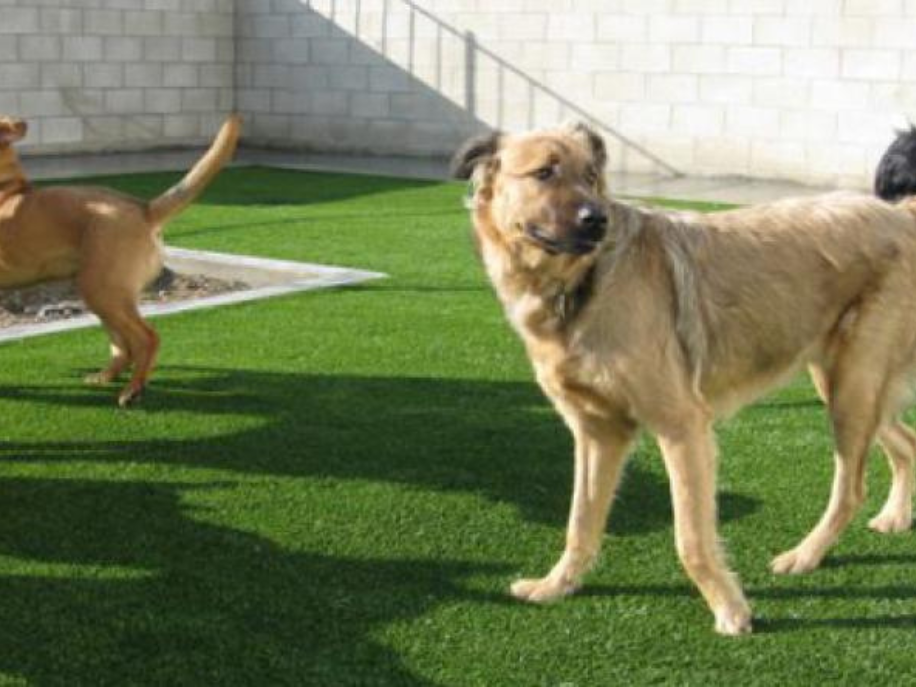 Call 205-218-6881 or contact us online if you would like to learn more about our affordable installation services.