When it comes to your kids, nothing is more important than their safety. After selecting your kids' play set consider the playground surface underneath.
At Southwest Greens Birmingham Alabama, our synthetic playground turf products provide safe, comfortable and high-performance artificial grass surfaces for a variety of recreational activities.
Rubberized underlay that meets ASTM Fall Height Standards can be used to lessen the impact of an unexpected fall, providing even more safety in those areas where children are more likely to be tumbling. We use only the highest-grade synthetic turf for the most realistic and practical alternative to grass on the market today.
The advanced PlayBase™ by Brock backing system allows the playground turf to conform to any desired slopes and contours, and ensures maximum drainage with little to no moisture build-up, minimizing down time of play and sporting activities. PlayBase™ is the only complete base system that has been designed and engineered specifically for artificial turf playgrounds. Each feature of PlayBase™ panel optimizes function for predictable safety, drainage, turf stability and precise fit.
PlayBase™ is produced from 100% pure high-grade expanded polypropylene. PlayBase™ is resistant to bacteria, fungi, and chemicals, is non-toxic and highly durable material that will not decay or degrade. It is also 100% recyclable and complies with the most stringent environmental standards.
Take all of that into account, and it means one thing: If you're looking to create the perfect play area environment for your home, look no further than Southwest Greens play turf.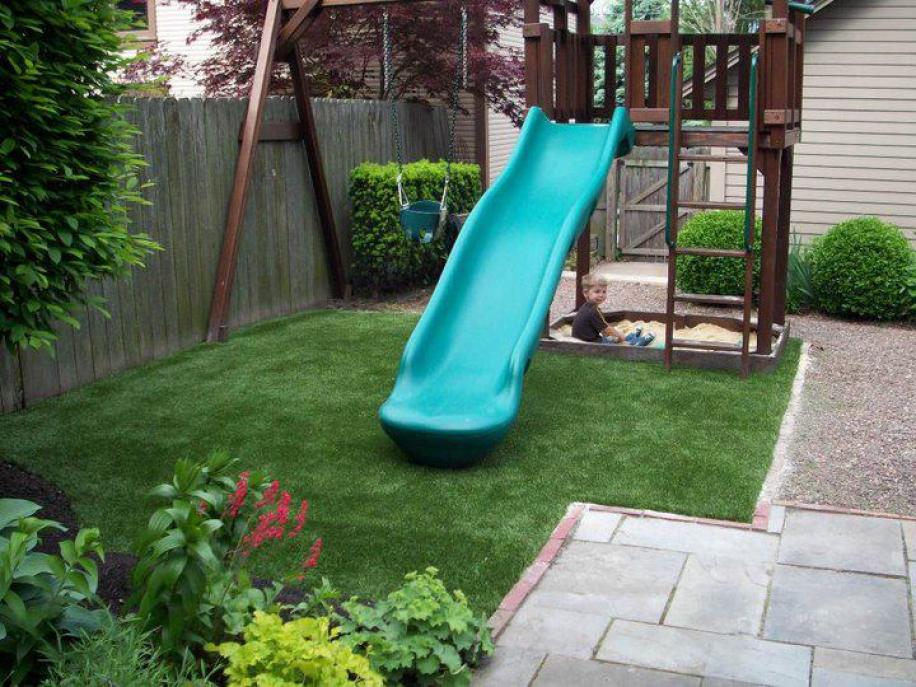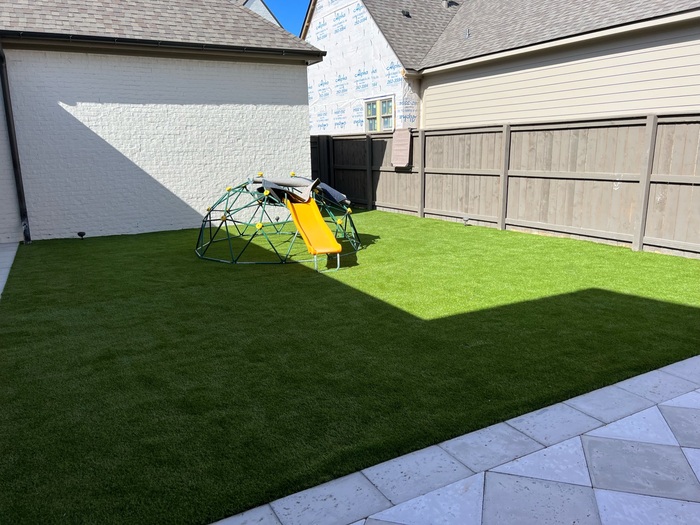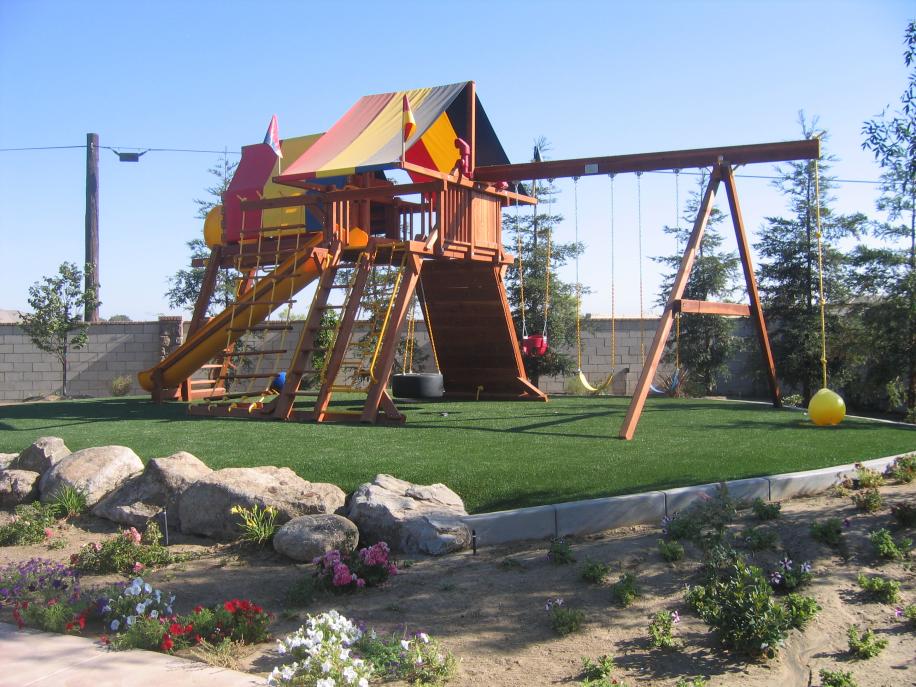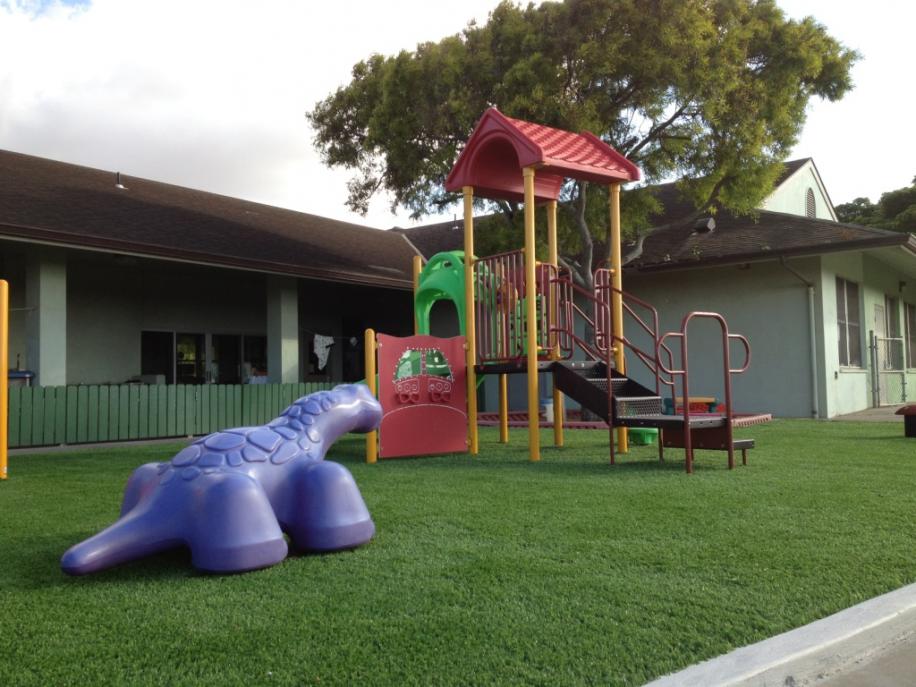 Call 205-218-6881 or contact us online if you would like to learn more about our affordable installation services.